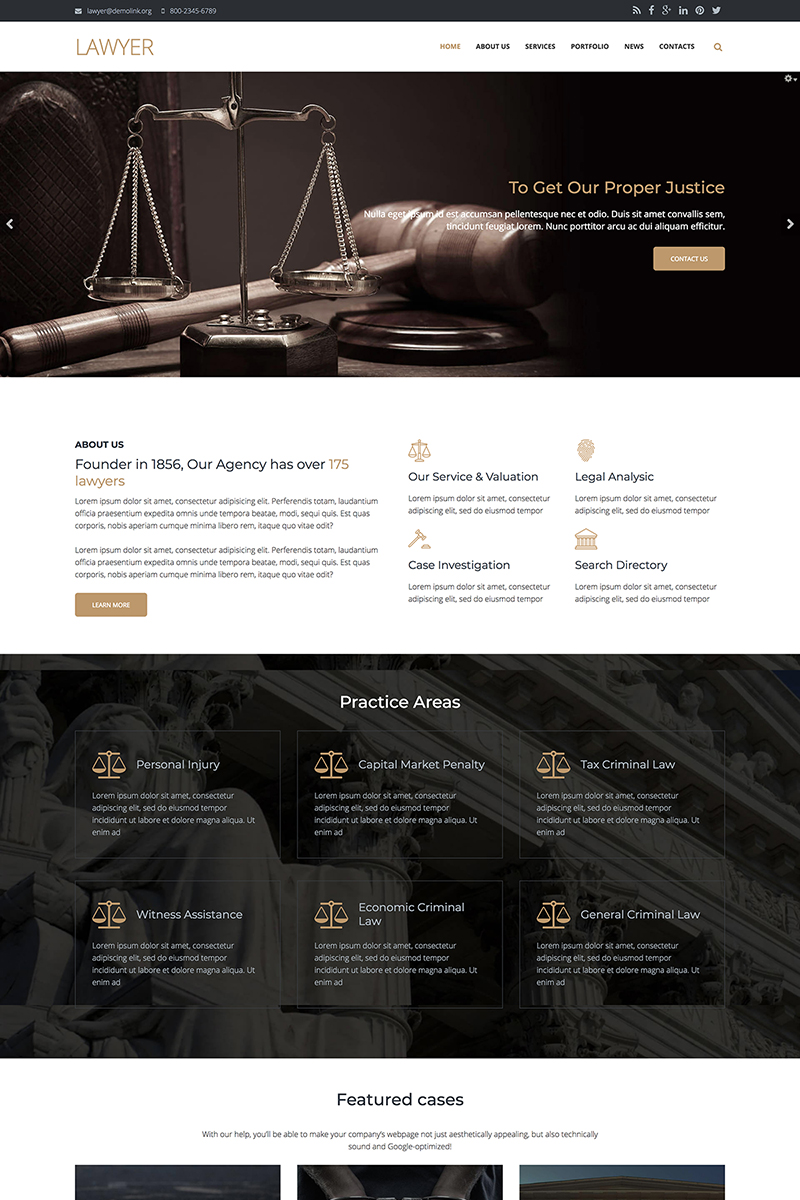 Lawyer Firm
is a Drupal 7 Theme developed to help for your law firm or attorney house. Fast, elegant and reliable, as a respectable lawyer website should be, your future website will surely make an impression on your clients.
A very well designed Drupal 7 theme with a
blog, projects, services, slider and team pages
. Theme is created by using Twitter Bootstrap layout, with a responsive design, a perfect fit for all devices.